Set to release sometime in September 2009, Aspyr and developer Mindware have come together to create this casual (and far fetched) FPS for the Xbox 360 and PC platforms.
Sounding a bit too familiar, like the premise of 2000's "The Cell," you play a psychologist named Alice Drake that possesses the ability to inhabit the worlds that are in her subject's mind.
She goes after the malicious monstrosities that live there all with the help of some really big guns — I mean weapons portals — that her patients conveniently leave for her in the levels.

Team Xbox was given a tour that was limited to the sixth level, which was about a patient that had "maniaphobia," or the fear of going insane. Aspyr informed the guys that on top of the weapons portals, Alice Drake also comes equipped with "special powers" when she enters the level.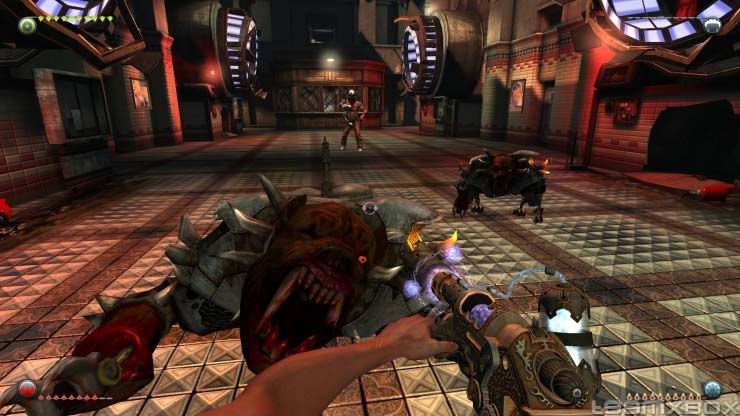 According to Team Xbox, these include, "a fireball attack via a dragon's head tattoo, while the other is a telekinetic shock-wave blast that repels nearby enemies. In fact, every weapon has an "alt" fire. For instance, the Chain Gun has a secondary mode of slinging grenades, where as the Dream Cleaner spits out grenades as its primary, while having an alt-fire mode of a Power Wave blast."

Aspyr states that all weapons will have infinite ammo (I'm torn between joy and the sad frustration that this will be another plot less shoot 'em up), but the guns will also have usage delays that can only be remedied by gaining experience and leveling up.

Get crazy enough and you can enter the game's "Berserk Mode" and watch your TV get snowy and your enemies red and inflict more damage than necessary to gain even more experience points.



Alice is also given another weapon that aids in defense. It's a button that will transport you from the position you are currently at to a haphazard one nearby. (Which could very well be more dangerous than the one you are at.) The only restriction is that Alice is unable to teleport through walls. Hmmm... doesn't look like I'll be taking my chances with that. A random chance I'll teleport into a nightmarish beastie is a bit much for me, you know, with it being someone else's nightmare and all.

Finally, the objective to this game (there is one, I swear) is to clear each level by destroying enough of the nightmare residents' beds that are littered around the map to prompt an escape door that will allow Alice to get out — and hopefully her patient — in one piece. Just be careful, because at the end of every level is a miniboss who guards the door to your safe return.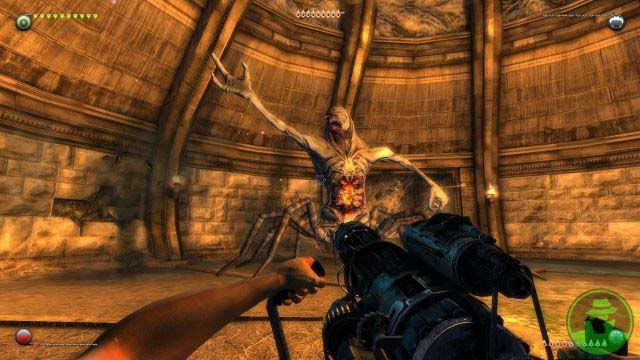 There are 12 varied mindscapes in the single player mode as well as a rumored vast multiplayer modes (that Aspyr declines to elaborate on... hmmm... online perhaps?). Aspyr informed Team Xbox that they enabled Mindware to create each of the 12 mindscapes differently, complete with different artistic style, environment and even enemies. Maybe that could distract me from what seems to be mindless game play.

Thanks for the ping,
Read more!